3 Brothers' Essential Films of 2018
Every arts and culture site from the A.V. Club to Indiewire to the New York Times has released their best films of the year in the past few weeks. While our individual Top 10 lists won't arrive until the first week of January (as we tend to think a year should end before declaring the best of the best), we thought it'd be useful to compile a list of essential films of 2018, originally inspired by Scott Tobias's exhaustive "The Big Checklist" that he used to publish for The Dissolve, before that website was sadly dissolved. As people watch a lot of new movies over the holidays, we feel this list will encourage you to seek out the year's most interesting work, especially considering so many holiday releases are mindless dreck or remakes/sequels.
Before we start, a few clarifiers:
We think of essential films as those movies every cinephile ought to try to see. They don't have to be great, but they have to be good and interesting and worthy of conversation. Not every brother saw every film on this list, so we listed whose nomination it was. If the film was loved by one brother and hated or deemed mediocre by another, we didn't include it, a criterion that excludes movies like A Quiet Place. But if only one brother saw the film and loved it, we included it since there was no dissenting opinion. Also, keep in mind that we did not see every release, so there will obviously be gaps on the list.
We've also divided the list up into four categories to make it easier to sort: The Prestige Pic, The Multiplex, The Arthouse, and The Hot Doc. The Prestige Pic includes cinematic heavyweights, movies looking to find glory come awards season and the festival circuit. The Multiplex includes all the mainstream movies you'd find at the local Cineplex. The Arthouse includes foreign and independent cinema, the kind of stuff mainstream theatres usually avoid showing. And finally, The Hot Doc includes documentary cinema. This year, we've also included one film that is impossible to categorize as a 2018 release, but which nevertheless became available to audiences this past year.
Without further ado, here are the 3 Brothers' Essential Films of 2018, sorted by category, and listed in alphabetical order.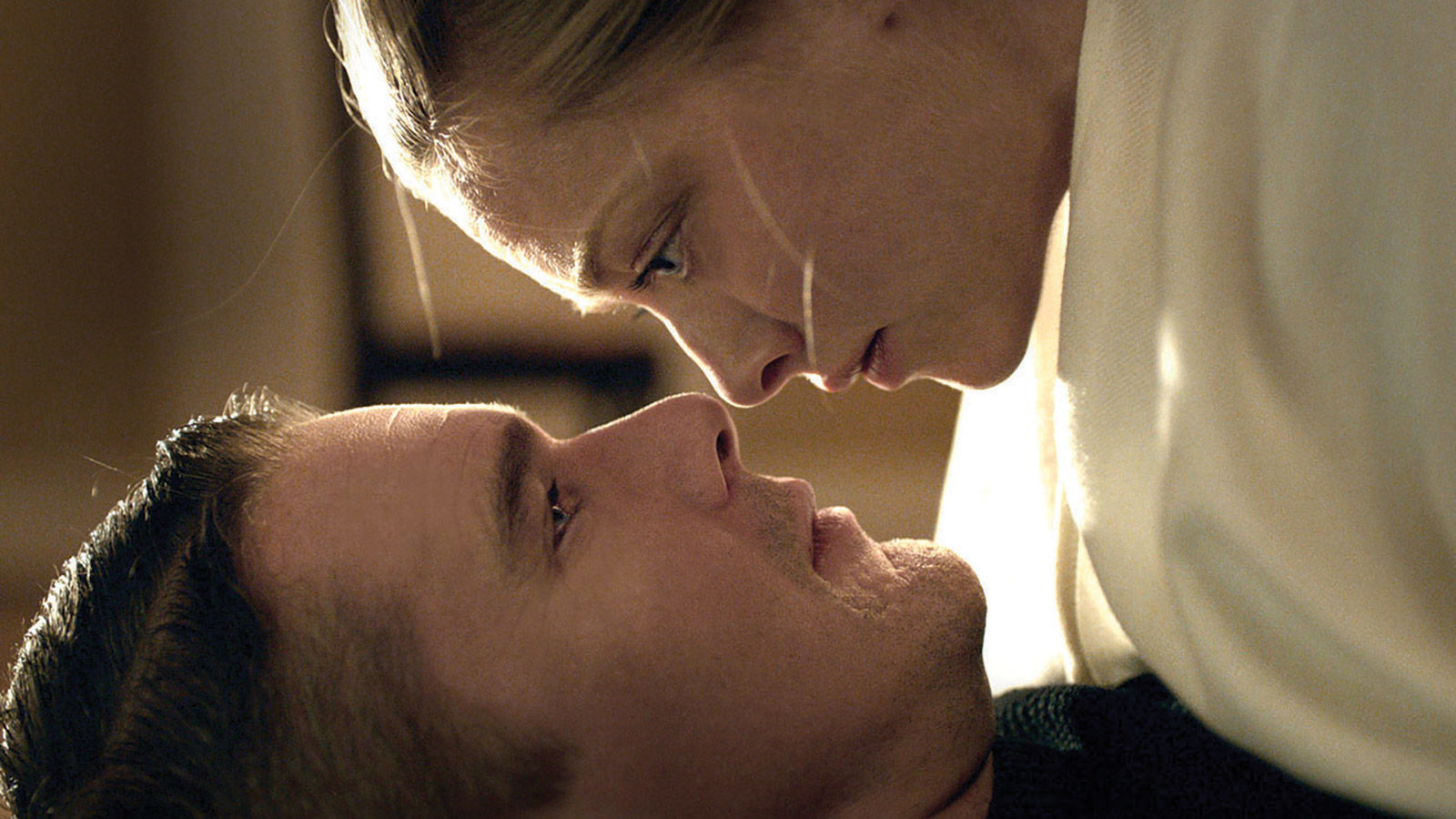 The Prestige Pic
The Ballad of Buster Scruggs
dir. Joel and Ethan Coen
What It's About: An anthology film about six tales pertaining to death in the Old West.
What the Brothers Said: "[F]ull of black humour, and beautifully shot, presenting all the hallmarks that fans of the brothers' films have come to expect over the years." (Anders and Aren)
BlacKkKlansman
dir. Spike Lee
What It's About: In 1972, African-American detective Ron Stallworth (John David Washington) infiltrates the local Ku Klux Klan chapter with the help of his partner Flip Zimmerman (Adam Driver) and reveals a violent conspiracy planned by the local, supposedly-harmless members of the chapter.
What the Brothers Said: "BlacKkKlansman thrills and entertains as much as any other film I've watched this year. It's a funny, romantic, exciting, and tense film; but then, turning on a dime, it precipitates a sudden realization and shock, as the horror of racism and white supremacy in America shatters the fantasy" (Anders and Aren)
Can You Ever Forgive Me?
dir. Marielle Heller
What It's About: A biopic following struggling author Lee Israel (Melissa McCarthy) who begins forging letters from famous literary icons in an effort to make money and revitalize her literary career.
What the Brothers Said: "Can You Ever Forgive Me? proves the maxim that all it takes to make a good movie is a compelling story and some good actors in the lead." (Aren)
First Man
dir. Damien Chazelle
What It's About: A biopic about Neil Armstrong from 1961 to 1969, when he'd become the first man to walk on the Moon.
What the Brothers Said: This is a powerful and unconventional look at a great American hero and how he was driven by grief and emotional disconnection from the people around him. (Aren)
First Reformed
dir. Paul Schrader
What It's About: Reformed Church minister Ernst Toller (Ethan Hawke) suffers a crisis of faith after one his parishioners, an environmental activist, commits suicide, driving Toller to confront humanity's devastation of the earth and the Church's culpability in supporting environmental destruction.
What the Brothers Said: "[A] vital, timely exploration of the role of the transcendental in our contemporary moment, featuring a powerful performance by Ethan Hawke. This film is an unflinching portrait of religious despair and the role of faith in today's world." (Anders, Anton, and Aren)
Hereditary
dir. Ari Aster
What It's About: After a series of devastating family tragedies, an artist (Toni Collette) and her family (Gabriel Byrne, Alex Wolff, Milly Shapiro) begin to mentally deteriorate, possibly as the result of supernatural occurrences brought on by the loss of her New Age-y mother.
What the Brothers Said: A formally-astounding and thematically-audacious debut feature from Ari Aster, even if its structural shift midway through undercuts some of its coherence. (Aren)

Isle of Dogs
dir. Wes Anderson
What It's About: A group of stray dogs living on Trash Island in an alternate future Japan band together to save a young boy who crash lands on the island and help him find his beloved pet, Spots, who was abandoned several months ago.
What the Brothers Said: This dystopian stop-motion animation film is visually-detailed and intriguing, while Anderson's cast of voice actors bring out the emotional core of this film about the relationship between humans and dogs. (Anders and Aren)
The Mule
dir. Clint Eastwood
What It's About: A 90-year-old horticulturist (Clint Eastwood) becomes a drug mule for the Mexican cartel in order to stave off bankruptcy and finance his late-life attempts to reconnect with his estranged family.
What the Brothers Said: While ostensibly a return to old genre thrill-making from Clint Eastwood, the film is another fascinatingly self-reflexive work from the octogenarian filmmaker and a fitting swan song for him as actor and director. (Aren)
Roma
dir. Alfonso Cuarón
What It's About: This semi-autobiographical drama follows Cleo (Yalitza Aparicio), a nanny and maid for a rich Mexican family living in the Roma neighbourhood of Mexico City in 1970, as she cares for the family and witnesses the city's upheaval in the wake of political instability and family crisis.
What the Brothers Said: Visually stunning while retaining an intimacy of character, Cuarón's neo-realist, autobiographically-inflected film has a power, both political and emotional, that makes it one of the year's very best films. (Anders and Aren)
Shoplifters
dir. Hirokazu Kore-eda
What It's About: A poverty-stricken family that subsists off of shoplifting adopts a young girl who has been neglected by her abusive mother, sparking a kidnapping crisis and threatening the precarious balance of their lives.
What the Brothers Said: "Shoplifters is charming, quiet, and occasionally devastating." (Aren)
A Star Is Born
dir. Bradley Cooper
What It's About: An alcoholic alt-country star (Bradley Cooper) falls in love with an ordinary young woman (Lady Gaga) and helps her become a musical star, even as his own addiction threatens to destroy his newfound happiness and her newfound fame.
What the Brothers Said: A Star Is Born is a showstopping debut feature from Bradley Cooper, updating a classic Hollywood melodrama for the modern era and conjuring an intoxicating spectacle of a simultaneous rise and fall. (Aren)
Widows
dir. Steve McQueen
What It's About: After their husbands are killed in a robbery gone wrong, three women (Viola Davis, Michelle Rodriguez, Elizabeth Debicki) have to plan and execute a heist to pay back the men their husbands stole from, which also has serious implications for a city alderman election in the South Side of Chicago.
What the Brothers Said: "It's hard to think of a recent crime film that digs more perceptively into the thorny confluences that define the here and now. "(Aren)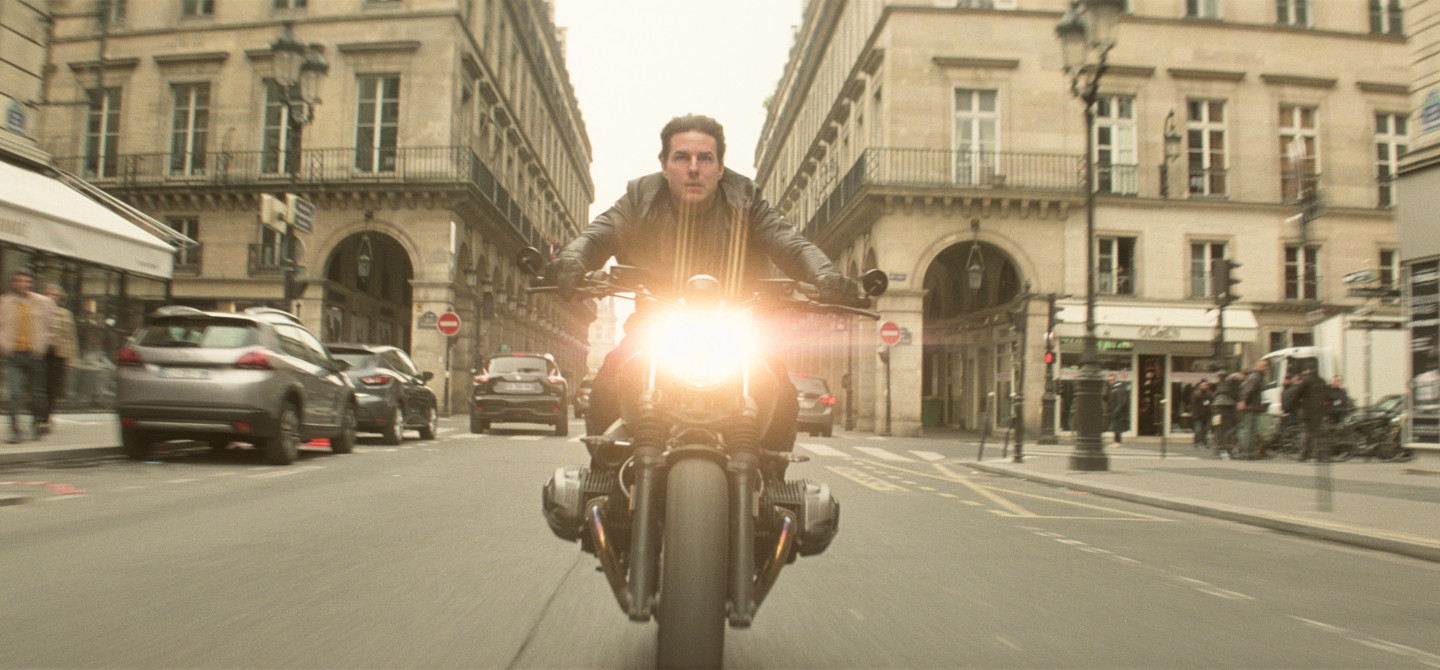 The Multiplex
Annihilation
dir. Alex Garland
What It's About: After her husband (Oscar Isaac) mysteriously arrives back home after having disappeared for a year, a biologist (Natalie Portman) ventures into the mysterious zone where he was lost in an effort to save his life and discover the secrets behind the zone's origin and effect on reality.
What the Brothers Said: "Ex Machina was a promising debut and a superior work of science-fiction, but this film is on a whole other level." (Anders and Aren)
Black Panther
dir. Ryan Coogler
What It's About: T'Challa (Chadwick Boseman), the prince of techno-futuristic African nation of Wakanda, ascends to the throne after his father's death and has to contend with the nation's changing dynamics amidst the violent aggression of an assassin (Michael B. Jordan) with links to the royal family.
What the Brothers Said: "Black Panther is actually interesting as a film, not just as an extension of the Marvel brand or a tease of things to come." (Anders, Anton, and Aren)
The Commuter
dir. Jaume Collet-Serra
What It's About: A retired police officer (Liam Neeson) finds himself in the middle of a conspiracy aboard a commuter train heading towards the New York City suburbs.
What the Brothers Said: The Commuter is another immensely-enjoyable and stylish exercise in Hitchcockian tension from Jaume Collet-Serra. (Anders and Aren)
Creed II
dir. Steven Caple Jr.
What It's About: Adonis Creed (Michael B. Jordan) faces his greatest challenge yet when he has to fight Viktor Drago (Florian Munteanu), the son of Ivan Drago (Dolph Lundgren), the man who killed his father in the ring.
What the Brothers Said: "[A]lthough Creed II is a step down from the original, it still has its heart in the right place, and that counts for a lot" (Anders and Aren)
Game Night
dir. John Francis Daley and Jonathan Goldstein
What It's About: A competitive suburban husband (Jason Bateman) and wife (Rachel McAdams) find their weekly game night taking on lethal dimensions after the husband's brother (Kyle Chandler) hires a company to stage a kidnapping and bring their games into the real world.
What the Brothers Said: "[I]t's a good film and not just a funny one, telling a well-constructed story with lots of jokes instead of merely letting talented performers riff in the hopes of finding a boisterous punchline." (Anders and Aren)
Halloween
dir. David Gordon Green
What It's About: Forty years after the events of John Carpenter's original film, masked killer Michael Myers escapes from his psychiatric facility and returns to Haddonfield to kill Laurie Strode (Jamie Lee Curtis), who has spent the intervening years planning to kill him when he returns.
What the Brothers Said: Halloween is an insightful look at trauma and the scariest film in the franchise. (Aren)
Incredibles 2
dir. Brad Bird
What It's About: Picking up right where the original left off, Incredibles 2 finds the Parr Family adapting to new normals as Elastigirl (Holly Hunter) becomes the spokesperson for a campaign to bring back supers, leaving Mr. Incredible (Craig T. Nelson) to hold down the homefront.
What the Brothers Said: Incredibles 2 proves one of the most durable animated sequels ever, elaborating upon themes of family, sacrifice, and responsibility introduced in the first film while maintaining its spectacular action sequences and breathtaking animation. (Aren)
Mission: Impossible — Fallout
dir. Christopher McQuarrie
What It's About: Ethan Hunt (Tom Cruise) goes undercover in order to infiltrate a terrorist collective dedicated to freeing Solomon Lane (Sean Harris) and unleashing nuclear devastation on the planet in order to disintegrate the current world order.
What the Brothers Said: Fallout boasts some of the series' best action sequences and solidifies "Tom Cruise's status as the world's last movie star." (Anders, Anton, and Aren)

Paddington 2
dir. Paul King
What It's About: After Paddington (Ben Whishaw) is wrongfully arrested for robbery, the Brown family has to solve the clues of a mysterious burglar across London to clear his name.
What the Brothers Said: A touching children's film that proves the power of decency and the relevance of community in the modern world, while also providing delightful slapstick and musical sequences. (Aren)
Sicario: Day of the Soldado
dir. Stefano Sollima
What It's About: Cartel hitman Alejandro Gillick (Benicio del Toro) and CIA operative Matt Graver (Josh Brolin) stage the kidnapping of the daughter of a Mexican cartel boss to start a mob war and plunge the drug cartels into chaos.
What the Brothers Said: "[A]n effective action-thriller with a more complicated set of themes than viewers with preconceptions about the subject matter are likely expecting." (Aren)
Solo: A Star Wars Story
dir. Ron Howard
What It's About: The origin story of lovable rogue Han Solo (Alden Ehrenreich), following his growth from Corellian scum-rat to Imperial cadet to smuggler during the time when he first met Chewbacca and Lando Calrissian (Donald Glover).
What the Brothers Said: "[Solo is] probably the most fun I've had at a film in a while", and "it served what I was looking for, which was the filmic equivalent of one of those old [Star Wars] anthology story collections like Tales from the Mos Eisley Cantina" (Anders, Anton, and Aren)
The Arthouse
At Eternity's Gate
dir. Julian Schnabel
What It's About: A biopic about Dutch painter Vincent van Gogh (Willem Dafoe), filmed so as to capture Van Gogh's radically-subjective worldview and artistic style.
What the Brothers Said: A powerful glimpse inside the mind of van Gogh, allowing us to see the world as he did, even if the film often proves as confounding as van Gogh's mental ailments. (Aren)
Burning
dir. Lee Changdong
What It's About: Aspiring writer Jong-su (Yoo Ah-in) becomes transfixed in a love triangle with childhood acquaintance Hae-mi (Jeon Jong-seo) and Ben (Steven Yeun), her mysterious, megarich friend who may have sinister motivations.
What the Brothers Said: A haunting work on class, male anger, and the atomization of the modern world, which has a simmering intensity that is at turns terrifying and hypnotic. (Aren)
The Death of Stalin
dir. Armando Iannucci
What It's About: A comic recounting of the aftermath of the death of Josef Stalin, when Nikita Khrushchev (Steve Buscemi) and Lavrentiy Beria (Simon Russell Beale) manipulated the Communist Party to try to inherit Stalin's power.
What the Brothers Said: Painfully funny and filled with great little performances, Iannucci's film is a lark and a clever, if cynical, examination of how political power changes hands. (Anders and Aren)
Eighth Grade
dir. Bo Burnham
What It's About: The last week of middle school of awkward eighth-grader Kayla (Elsie Fisher), as she deals with insecurity, bullying, and burgeoning sexual maturity.
What the Brothers Said: "[Burnham]'s being honest about the experience of grade school and it's in his universal honesty that his film succeeds." (Anders and Aren)
Leave No Trace
dir. Debra Granik
What It's About: An American military veteran (Ben Foster) suffering from PTSD lives in the woods with his daughter (Thomasin McKenzie), but when they're discovered by park officials, they're placed in a new home and struggle to adjust to normal lives amongst other people.
What the Brothers Said: "[I]t's a film as stark and stunning as the Oregon forest where it's set; and like the quiet reverence of that forest, within the silence and stillness of the frame lies an overwhelming undercurrent of emotion." (Aren)
Mary and the Witch's Flower
dir. Hiromasa Yonebayashi
What It's About: While staying in the English countryside, Mary discovers a magical broomstick and flower that endows her with witch-like powers and sends her to Endor, a school for witches and warlocks.
What the Brothers Said: "It captures the sort of adventure, imagination, and formal beauty that we expect of Ghibli, proving that you don't need to see the Totoro title card before a film to expect greatness in animation." (Anders and Aren)
The Rider
dir. Chloé Zhao
What It's About: A blend of fiction and non-fiction about a rodeo star Brady Blackburn (Brady Jandreau) recovering from a head injury and dealing with the consequences of never being able to ride again.
What the Brothers Said: "Few films let you so clearly feel the beating heart of its heroes and experience the world they live in." (Anders and Aren)
The Sisters Brothers
dir. Jacques Audiard
What It's About: Brother assassins Charlie and Eli Sisters (John C. Reilly and Joaquin Phoenix) hunt down a chemist (Riz Ahmed) at the behest of their mysterious boss, but soon find themselves working their own angle after the chemist partners with a detective (Jake Gyllenhaal) sent to find him.
What the Brothers Said: "The Sisters Brothers is amusing, but also sad, quiet, and strangely affirming for a film so occupied with death and despair." (Aren)
The Third Murder
dir. Hirokazu Kore-eda
What It's About: A principled attorney (Masaharu Fukuyama) takes on a murder case where his client (Kōji Yakusho) seems obviously guilty, but as he investigates the court case, he begins to doubt the easy assumption of his client's professed guilt.
What the Brothers Said: While it's a minor work when compared to Shoplifters, The Third Murder is a perceptive courtroom drama that interrogates the Japanese judicial system with moral clarity and urgency. (Aren)
The Hot Doc
Anthropocene: The Human Epoch
dir. Jennifer Baichwal, Nicholas de Pencier, and Edward Burtynsky
What It's About: A wide-ranging and objective look at humanity's immense geological impact on the planet.
What the Brothers Said: "The imagery of Anthropocene: The Human Epoch is nothing short of mindblowing." (Aren)
Free Solo
dir. Elizabeth Chai Vasarhelyi and Jimmy Chin
What It's About: A climbing doc following Alex Honnold as he attempts to climb El Capitan in Yosemite National Park without ropes or harnesses.
What the Brothers Said: A visually-stunning look at physical achievement that also investigates the psychological pathologies that drive individuals to conquer the unknown and risk their lives doing so. (Aren)
Three Identical Strangers
dir. Tim Wardle
What It's About: Due to a chance encounter, three strangers discover they are identical triplets, but the circumstances of their miraculous story are not what they seem.
What the Brothers Said: "The result is a perceptive exploration of nature and nurture that demonstrates how often reality outstrips even the most fanciful fiction." (Aren)
When Lambs Become Lions
dir. Jon Kasbe
What It's About: This documentary follows a poacher and a ranger in Northern Kenya and showcases the economic disparity that drives the ivory trade.
What the Brothers Said: "Few recent documentaries have had its visceral and narrative punch." (Aren)
They'll Love Me When I'm Dead
dir. Morgan Neville
What It's About: This film recounts the making of Orson Welles unfinished last film, The Other Side of the Wind, and the professional misfortunes of Welles in his later years.
What the Brothers Said: Delivers key context and loads of nice soundbites for anyone interested in Orson Welles generally and especially the genesis of The Other Side of the Wind. (Anders and Aren)
Special Inclusion
The Other Side of the Wind
dir. Orson Welles
What It's About: The unfinished last film from master Orson Welles utilizes documentary filmmaking techniques to explore the artistic and personal struggles of a celebrated filmmaker (John Huston) and his former protege (Peter Bogdanovich) as he screens his unfinished latest feature during his birthday party.
What the Brothers Said: "It bears at least the imprint of [Welles'] artistic voice even if we can debate how much is actually his. And for that reason, it is more than worth the time of anyone who is genuinely fascinated by cinema and its possibilities. What a wild ride!" (Anders and Aren)