Remembering Sidney Lumet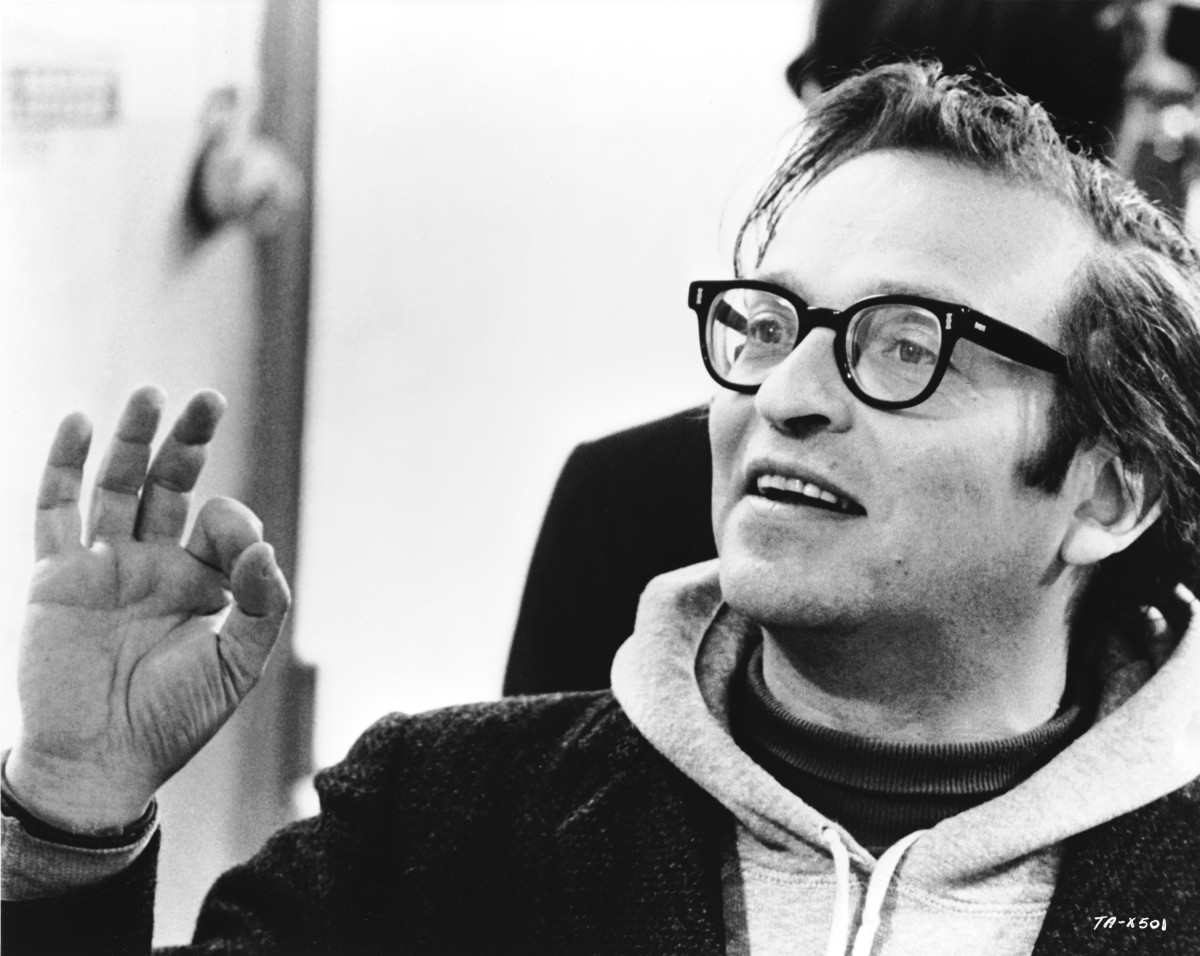 Sidney Lumet was never on the list of my favourite directors, but he was a director whom I deeply admired. Since he died at the age of 86 on April 9th, I thought it appropriate that I make a few comments about the iconic director's legacy.
Lumet was the invisible director, sacrificing a flashy signature style or central recurrent theme for his films in order to service the story and make the action onscreen appear as real as possible. Thus, Lumet's signature became the quality and realism of his films. He was never as flashy as Martin Scorsese or as mainstream as Steven Spielberg, but he was as much a technical master as either of them.
I haven't seen many of Lumet's films since his filmography is so vast and varied. Professed classics like Long Day's Journey into Night, Serpico, Murder on the Orient Express, and Prince of the City have continued to elude me, although I plan to see them as soon as I can. The films that I mention are the films of his that I've seen.
Lumet started out in television and quickly transitioned into film. His years in television taught him how bring energy to a static camera, and how to make a simple, confined setting visually interesting and expansive. His first feature film, 12 Angry Men, perfectly exemplified all these strengths. It was a confined setting — the jurors' room of a courthouse — the visual style was simple — although amidst the simplicity, Lumet worked in some subtle visual techniques like gradually moving the camera perspective closer to the ground and to the actors in each succeeding scene in order to invisibly build tension and intimacy — and the result was one of, if not the best courtroom drama ever made. It also demonstrated Lumet's talent for working with great actors and bringing out their best performances, something that would become a hallmark of his career.
With The Fugitive Kind, Lumet filmed one of the lesser known Tennessee Williams plays, Orpheus Descending, and assembled a stellar cast consisting of Marlon Brando, Joanne Woodward, and Anna Magnani to bring to life the southern gothic drama. Although Lumet's native New York wasn't its setting and the cast were not his regulars, The Fugitive Kind showed Lumet's talent for translating existing dramatic material to the screen and making the result feel like something more than just a filmed play.
The Pawnbroker, the story of a bitter Holocaust survivor working as a pawnbroker in New York, started Rod Steiger's impressive career and demonstrated the other side of Holocaust survivor's guilt. It was a unique take on the notion of survival, exploring a man who became a misanthrope due to his suffering during the Holocaust as opposed to becoming a radiant champion of life. For a film from the mid-1960s, it was a radical take on the subject.
In 1965, Lumet made The Hill, a powerful film in a seemingly conventional genre: the World War II prison drama. However, again Lumet confounded expectations. The time period was indeed World War II, but the particular setting, a British prison for British military criminals, was anything but ordinary. It's a powerful film exploring the brutality of the military, with an exceptional performance from Sean Connery, whom Lumet would work with many other times, though to lesser effect than here.
Dog Day Afternoon perhaps showcases the best aspects of Sidney Lumet and his philosophy of filmmaking. The restrained camerawork that immerses you in the action unfolding; Al Pacino's and John Cazale's brutally honest performances; the profound showcase of human desperation — all is signature Lumet.
Network is a prophetic indictment of the media that seems even truer in the days of reality television and talking head prognostication news programming than it did when it was made. The iconic line — "I'm as made as hell and I'm not going to take this anymore!" — will be uttered for as long as film remains alive.
With The Verdict, Lumet returned to the genre that first made him famous and delivered another brutally honest account of a man at the end of his rope, morally and professionally. Paul Newman's performance as alcoholic lawyer Frank Galvin was just another notch on the scoreboard of great performances Lumet helped create.
Even Lumet's last film, 2007's Before the Devil Knows Your Dead, spoke to the honesty and search for the truth of human behaviour that dominated Lumet's career. During his lifelong run as a film director, Lumet also wrote a memoir, Making Movies, which is as good a book about the business of filmmaking as any ever written. He never won an Oscar, but his effect on filmmaking has been more profound than the effect of most who did.
Sidney Lumet will never be forgotten. Although it is possible his name will fade with the years, his work will not. His films speak for themselves, which I suspect is the way he wanted it to be. They're part of a legacy that will endure and continue to shape the way we make and watch movies until the end of cinema.